When is it time to upgrade your old conveyor system?
By Scaletronic | 22/05/2022 | Share: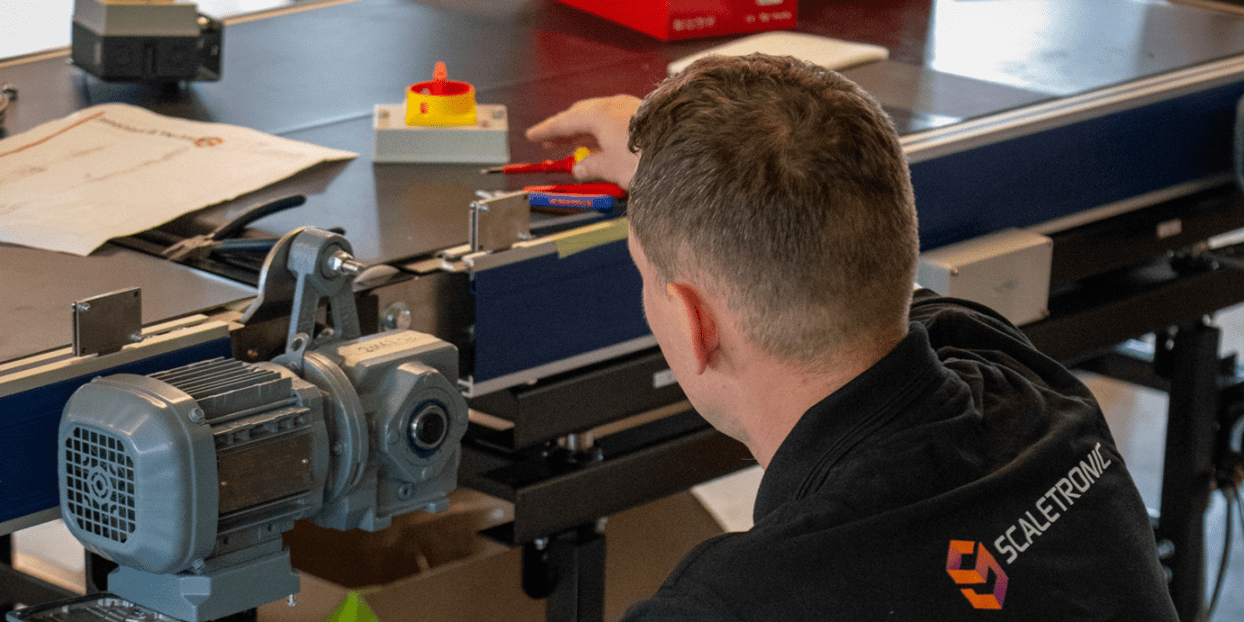 A good quality conveyor system that is well maintained can last a considerable time, so when is it time to upgrade your old conveyor system?
However, if your conveyor system is becoming progressively unreliable, then maybe it is time to upgrade.
There are obvious signs that are powerful indicators that it's time to change, that your archaic system is costing your business an excessive amount in terms of time and money.
Take an instant to scan through Scaletronic's listing of reasons why now is the time to take the necessary steps to upgrade and improve your conveyor system.
Will your conveyor system keep up with today's quick turnaround ecommerce demands?
Automation has dramatically modified the distribution setting. modern distribution centres use conveyor solutions that are designed to maximise productivity.
Operators process merchandise at fastidiously designed workstations that are positioned strategically around conveyors. Products are automatically transported from picking through to process, packing and onward to despatch. Careful configuration of floor layout and use of automated technology permits manufacturers to fulfill next day or perhaps same day order to delivery timeframes.
Are you making the most of modern software?
Speed, accuracy and control are the main advantages of the most recent software systems. Specialist software system engineers style programs for automated conveyor systems and, once necessary, integration and business logic software too.
These procedures enable your new conveyor system to interface effectively along with your existing machinery. This ensures that parcels will be seamlessly transported through varied stages of the automated process, and tracked accurately throughout in order. So that the correct products, are delivered to the correct client, at the correct time.
Is your conveyor system creaky and unreliable?
Naturally you would like to make the most of your initial investment, however even well-maintained machinery that's getting old is more likely to become noisy and unreliable. it's additionally increasingly likely to fail, inflicting expensive downtime and rendering your business unable to fulfil orders.
Today's conveyor systems use innovative technology, creating them not solely strong and reliable, but additionally quieter and with lower maintenance requirements than their older counterparts.
The latest software system techniques are specifically designed to induce the maximum performance from a contemporary conveyor system. Intelligent controls enable you to control the speed of every conveyor zone. higher power efficiency reduces running prices as systems are bespoke to deliver your precise needs.
To further cut back outlay on energy; the Scaletronic team has manufactured an automatic 'sleep' mode. This stops the conveyor once there aren't any parcels on it.
Making the choice to invest in a new conveyor system a very important step. It needs careful thought, planning and, of course, a degree of investment. If you'd prefer to enlist the assistance of a knowledgeable team you can trust us to guide you through the process, contact Scaletronic for a consultation.