Custom Made Sorting Solutions
Improve your sortation efficiency, productivity and accuracy rates by automating your logistics handling processes.
By Damon Bricknell | 10/06/2022 | Share: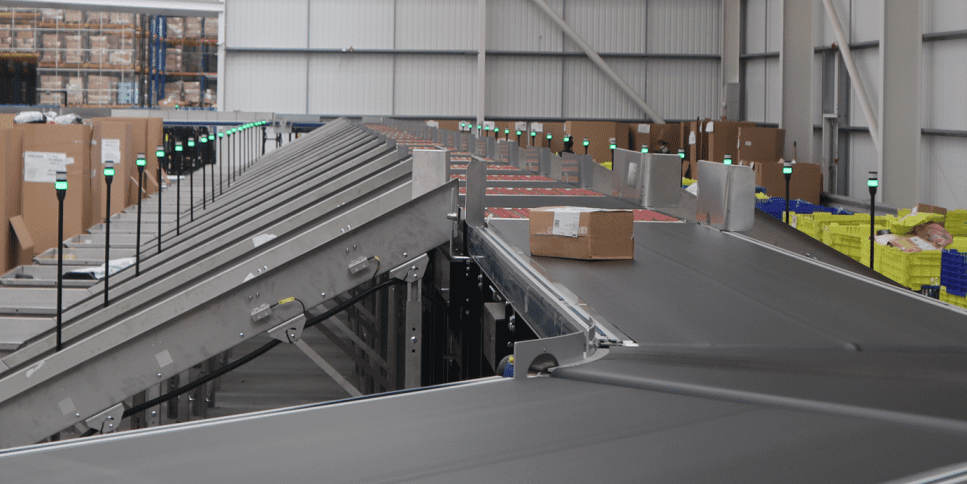 How can your parcel operation benefit from custom made sorting solutions?
Do you run e-commerce, third-party logistics or warehousing and logistics operations?
Then you have a lot to gain from making improvements in parcel sorting.
Here at Scaletronic we design and develop tailor-made logistics solutions to streamline material handling. Automated sorting solutions is one of our strong points.
CUSTOM MADE SORTING SOLUTIONS
You want everything to flow seamlessly from production and sorting to delivery of the products.
We ensure that profitability is streamlined within the internal logistics of our customers.
Therefore, efficient package sorting is an important area for us and for our customers.
Our goal is for our customers to have access to a flexible, scalable, and technically smart solution for high volumes of packages.
At Scaletronic, we develop custom-built solutions that are adapted to your needs, regardless of whether it is about taking your business from a manual sortation process to automatic sorting or taking your existing sorting automation to the next level.
We also offer systems for transporting the products as part of our sorting solutions.
These can be different types of conveyor belts, as well as automated data capture stations.
Dynamic Data Capture Stations scan the barcodes, weigh the packages, gather the dimensions, and take photographs; before they are sent out to the customer.
Different types of data integration options with external systems are available.
At Scaletronic, we offer several types of cost-effective package sorting systems in the industry, warehousing, logistics and e-commerce. Each specific customer has their own needs and therefore the sorting solutions differ from project to project. All assignments  start with us meeting you to understand your business.
See our process structure here and get acquainted with how we manage our project timeline from start until the end of a project.
Drawings are made according to the operation needs, which must be approved before the plant can be assembled on site.