Guide to Automated Sortation Equipment
Automated parcel sorting can save a huge amount of time and costs. From infeed lines to sortation chutes, automated sortation can significantly reduce manpower and costs, improve label read rates, and product identification. The greater the scanning accuracy, the less reliance on manual intervention.
By Rick Edwards | 30/08/2022 | Share: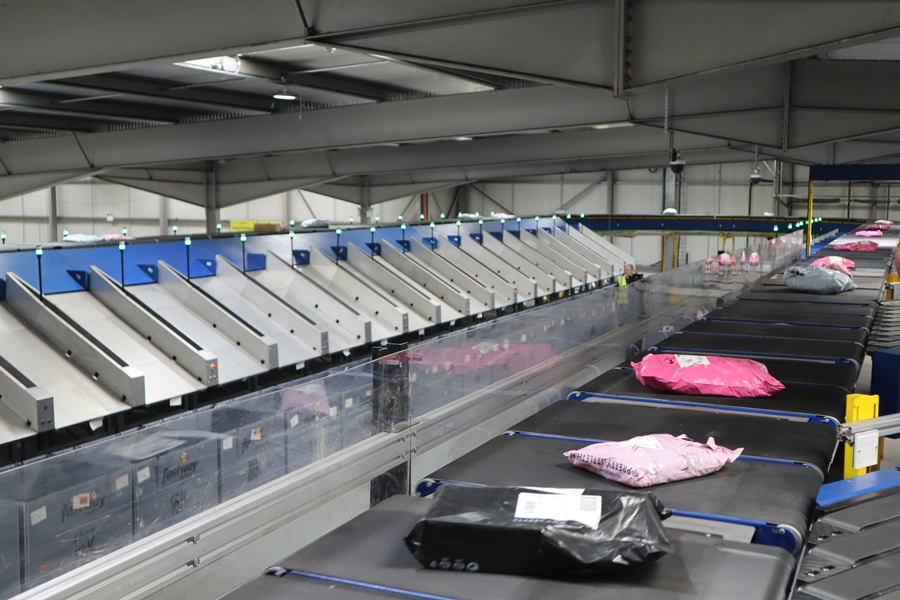 The Scaletronic Guide to Automated Sortation Equipment
Why use parcel sorter systems?

There are many types of automated sortation equipment, each suited to different applications. Automated sortation can simplify and improve efficiency rates of sortation processes, of packages and parcels, in distribution and fulfillment centers.
Automation Technologies
Automatic sorter systems can be simply one or two diverts on a slow-moving line of conveyor. Sorter systems can be also operating at a high-speed, with double sided diverters that can process thousands of  parcels per hour.
The package's size, weight and shape being sorted plays a major role in selecting the correct sortation equipment.
Do you want to automate your processes? This guide to automated sortation equipment will help you reflect on how to improve your logistics operation and streamline processes.
There are many benefits to automating the sortation process in a logistics hub, but the following benefits are the most significant reasons that make the implementation worthwhile.
Automated Parcel Sorting Advantages
It is crucial for logistics facilities nowadays to effectively process their throughput while improving productivity rates at high-speed.
Automated sortation of parcels can on the other hand, process accurately high volumes at high speed – significantly reducing the need for excessive manpower and consequently reduce costs.
Labour Savings
By automating the conveying and sortation process in distribution centers, the reliance on skilled labour is significantly reduced.
Automation can be a significant competitive advantage, especially in regions where there's limited numbers of workers available.
The greater the scanning accuracy, the less reliance on manual intervention.
Throughput
Parcel sortation systems are designed to induct and sort at at much faster rates. Faster than a group of workers in a manual sortation process.
Sorter systems are designed to have a capacity that meets and exceeds the demand, leaving a window of opportunity for future growth.
Scaletronic parcel sorters can process up-to 8,000 parcels an hour.
Competitiveness
In markets where peak capacity and order accuracy are critical, an automated parcel sortation system can assist you in staying ahead of the competition.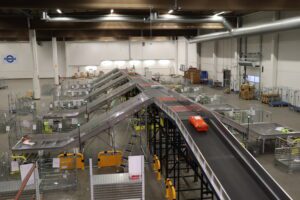 Accuracy
Automatic sorter systems can sort hundreds of items per minute with incredibly high rates of accuracy.
The fast and automated data capture of shipments including weights and dimensions information, is a critical benefit to busy logistics depots.
Barcode Scanned, destination lane identified – it is a simple and scalable automation solution.
Are you looking for a sortation solution?
We deliver with our logistics solutions the most flexible and compatible technologies available for automated sorting of parcels and packages.
E-commerce parcel volumes are increasing over time at a fast- pace to keep costs down, logistics fulfillment facilities and parcel handling depots must be aware of every transaction and every detail in warehouse operations.
Automation will simplify and better manage logistics processes from infeed lines until sorter lanes.