See you at IntraLogisteX 2023
21/02/2023 | Share: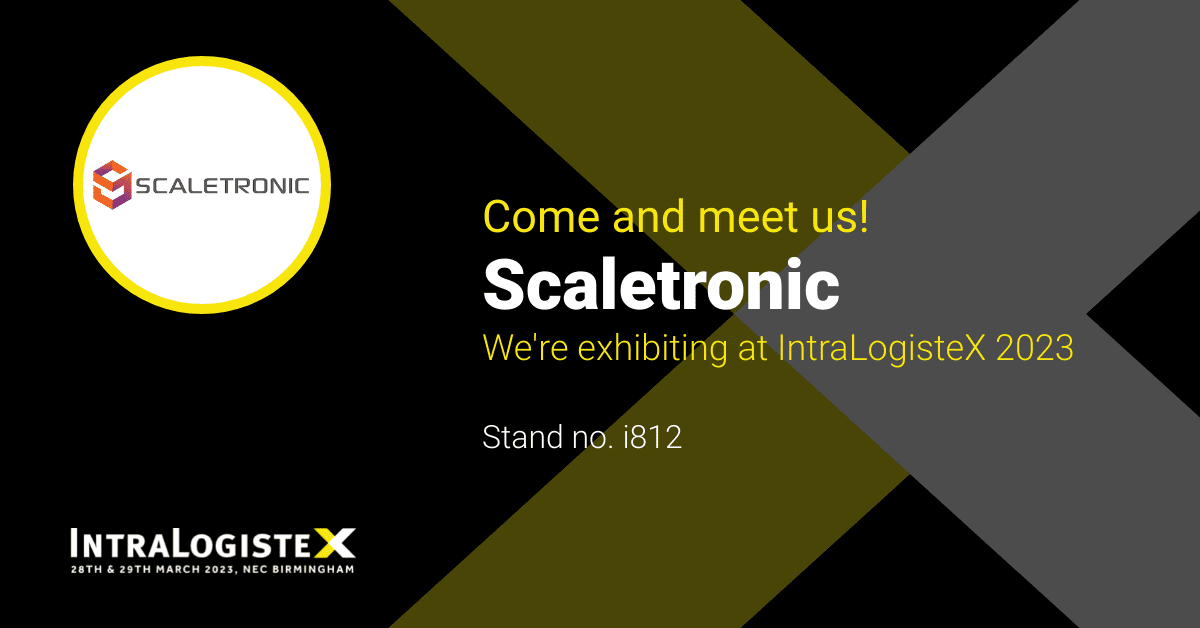 Scaletronic is excited to announce our attendance at IntraLogisteX 2023, the UK's largest intralogistics exhibition. This year's event will take place on March 28th and 29th at the NEC in Birmingham.
As a leading provider of data capture, and sortation solutions, Scaletronic is looking forward to showcasing our latest products and technologies at the event. IntraLogisteX provides an excellent platform for us to connect with industry professionals and showcase our innovative solutions.
At Scaletronic's booth, visitors will have the opportunity to see our cutting-edge DWS and sortation systems in action. We will be demonstrating how our solutions can help businesses streamline their processes and improve their overall efficiency. Our knowledgeable team will be on hand to answer any questions and provide expert advice on how our solutions can benefit their specific requirements.
IntraLogisteX is a must-attend event for anyone connected with the intralogistics industry. It provides an excellent opportunity to network with peers, learn about the latest industry trends, and discover new solutions to improve efficiency and productivity. With over 250 exhibitors and 4000+ attendees, this event is not to be missed.
Scaletronic is committed to providing innovative solutions that meet the evolving needs of our customers. We believe that IntraLogisteX provides an excellent platform to showcase our latest technologies and connect with industry professionals.
We look forward to seeing you at the event and discussing how we can help you take your business to the next level!